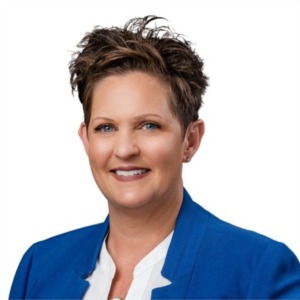 As a licensed Real Estate Broker in Indiana, Shannon Vittitow has spent years working directly with clients, successfully selling what is possibly their largest financial asset. Each SOLD transaction has helped her truly know and understand what is important to the clients she serves. She takes great pride in the life experiences and memories that are made or yet to come in the homes that she sells. More importantly, Shannon is incredibly passionate about helping her clients, and the people around her.  

Shannon's passion for real estate, coupled with her professional skills and overall approach to business, make her a fantastic real estate agent. Work ethic, honesty, and integrity are the key reasons she has so many successful relationships, satisfied clients, and why people are naturally attracted to her. Shannon's desire to impact other people's lives and serve to help others is her daily mission. 

Her can-do attitude and ability to connect with clients, and collaborate with other real estate professionals in Southern Indiana is an asset to the local real estate community. 

Born in Louisville, Kentucky on a small working farm, Shannon enjoys the outdoors and appreciates a hard days work. When she is not working, she enjoys time with her husband of over 17 years and two daughters. Much of her family time is spent traveling, or spending time on a nearby lake enjoying the sunshine. She is also an advocate for the local feline community, and contributes deeply to Animal Protection Association of Jeffersonville, IN. Friends and family are very important to Shannon, and she strives to help create a life worth living for all.